Do not let this fantastic offer go. A recently refurbished property of hotel Lomnica offers service on 5* standards where you pay for 4* prices.
03.07.2017
Only 3 days are enough to claim your 10% off from standard price. Get away for a few days to the Tatra mountains.
29.06.2017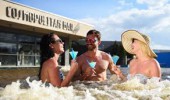 Enjoy your summer time at recently refurbished BESENOVA water park&spa.
13.06.2017
Another boring holiday by the sea, doing pretty much nothing all day apart from lying on the beach? Not like you? Then, go ahead, click here.
06.06.2017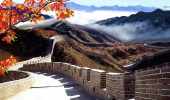 01.06.2017